New Warehouse
WE WILL BE CLOSED FOR MOVING 8/21 - 8/25. WE WILL RE-OPEN FOR BUSINESS ON MONDAY, 8/28/2017 AT THE NEW LOCATION LISTED BELOW.
**Please plan on orders placed after our cut-off times on Friday 8/18 to not be shipped out until Monday 8/28.**
If we are able, we will begin processing orders earlier, but this is not guaranteed.
Our order cut-off times are:
9 am eastern time for USPS orders
1 pm eastern time for UPS orders
The new location will be (opening Aug. 28th, 2017):
71 Southern Court
Hiram, GA. 30141
Phone number is the same: 770-505-4999
Hours will remain the same: Monday - Friday, 10 am - 4 pm
Directions from Austell:
Take 278 west into Hiram. Just a few miles after crossing over the Paulding County line, turn left onto Bill Carruth Pkwy. Turn left at the first light (Rosedale Dr.). Turn right onto Reynolds Road. Turn right onto Southern Court. We are located straight ahead in the cul-de-sac.
Map of local area: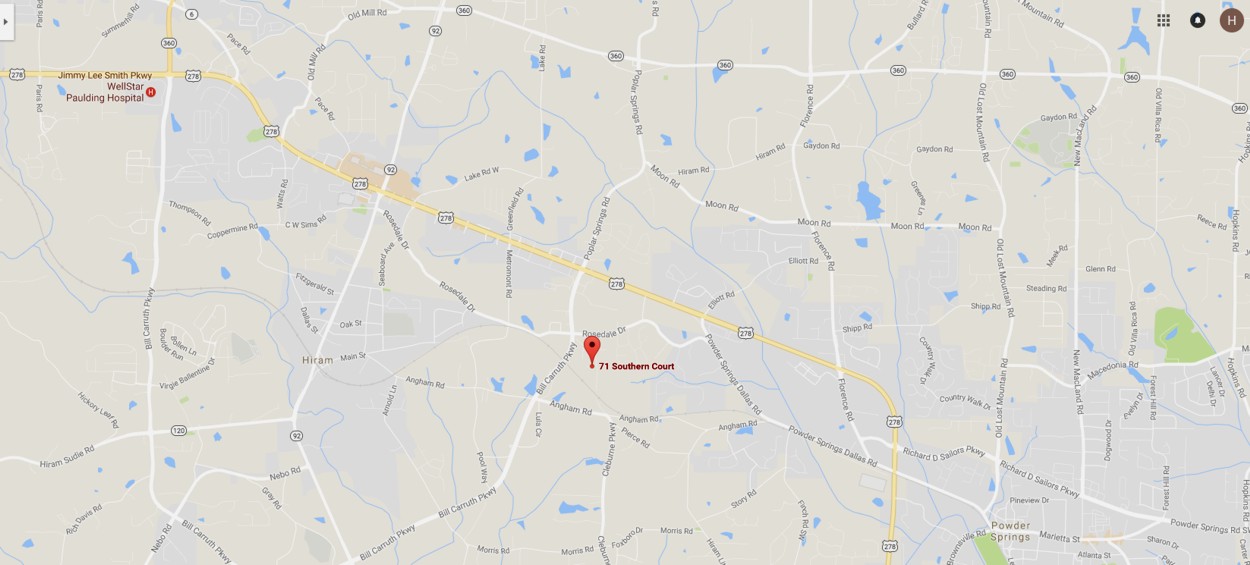 Close-up of streets: