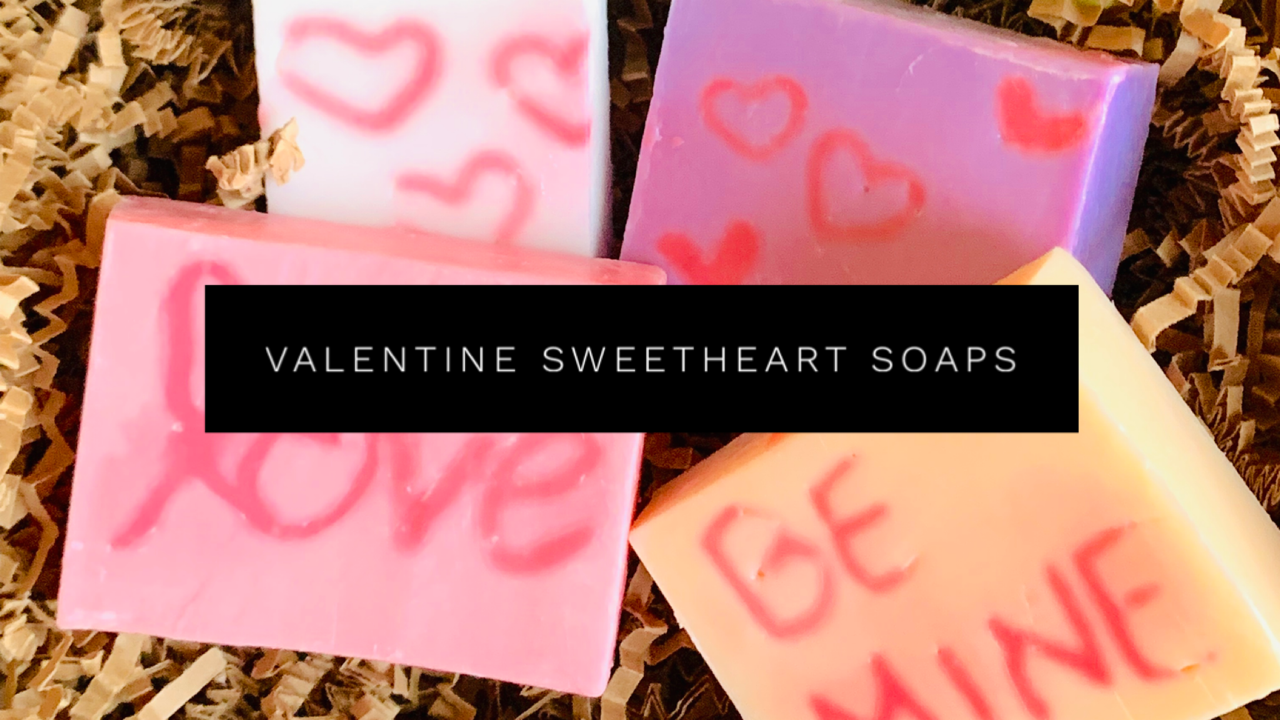 Be inspired by those famous soft lettered pastel candies & create your own valentine soaps! Make this easy DIY valentine soap project for your friends, family & sweetheart with just a few steps.
Supplies Needed:
Wooden Spoon
Pre-made colored melt & pour soaps
Soap Cutter (use caution & keep fingers out of the way)
A carving utensil (use caution & keep fingers out of the way)
Items to protect your counter such as wax paper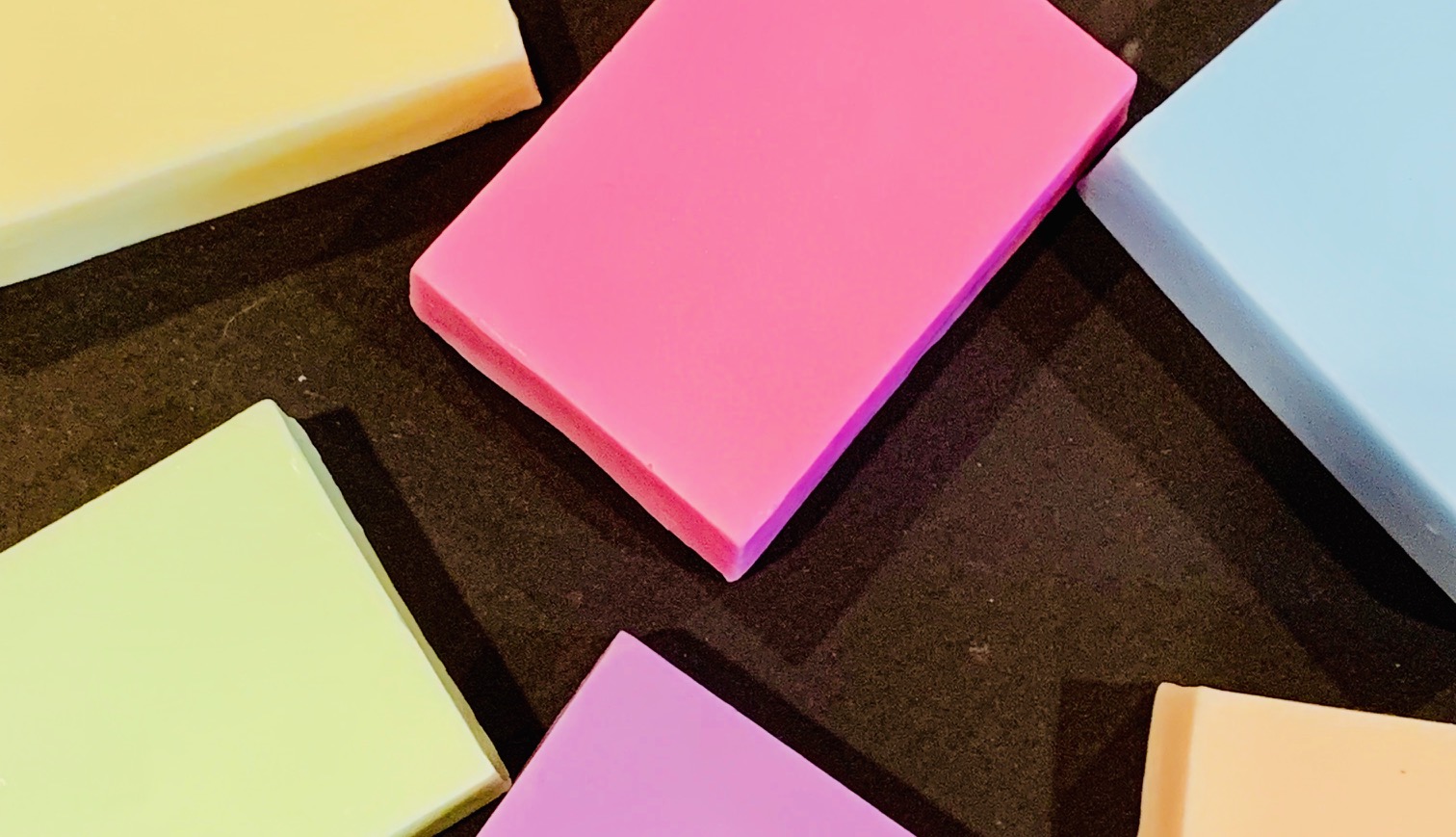 Step 1: Ensure you have your pre-made melt & pour soaps ready
Melt some white melt & pour soap down and add a little soap dye to your liking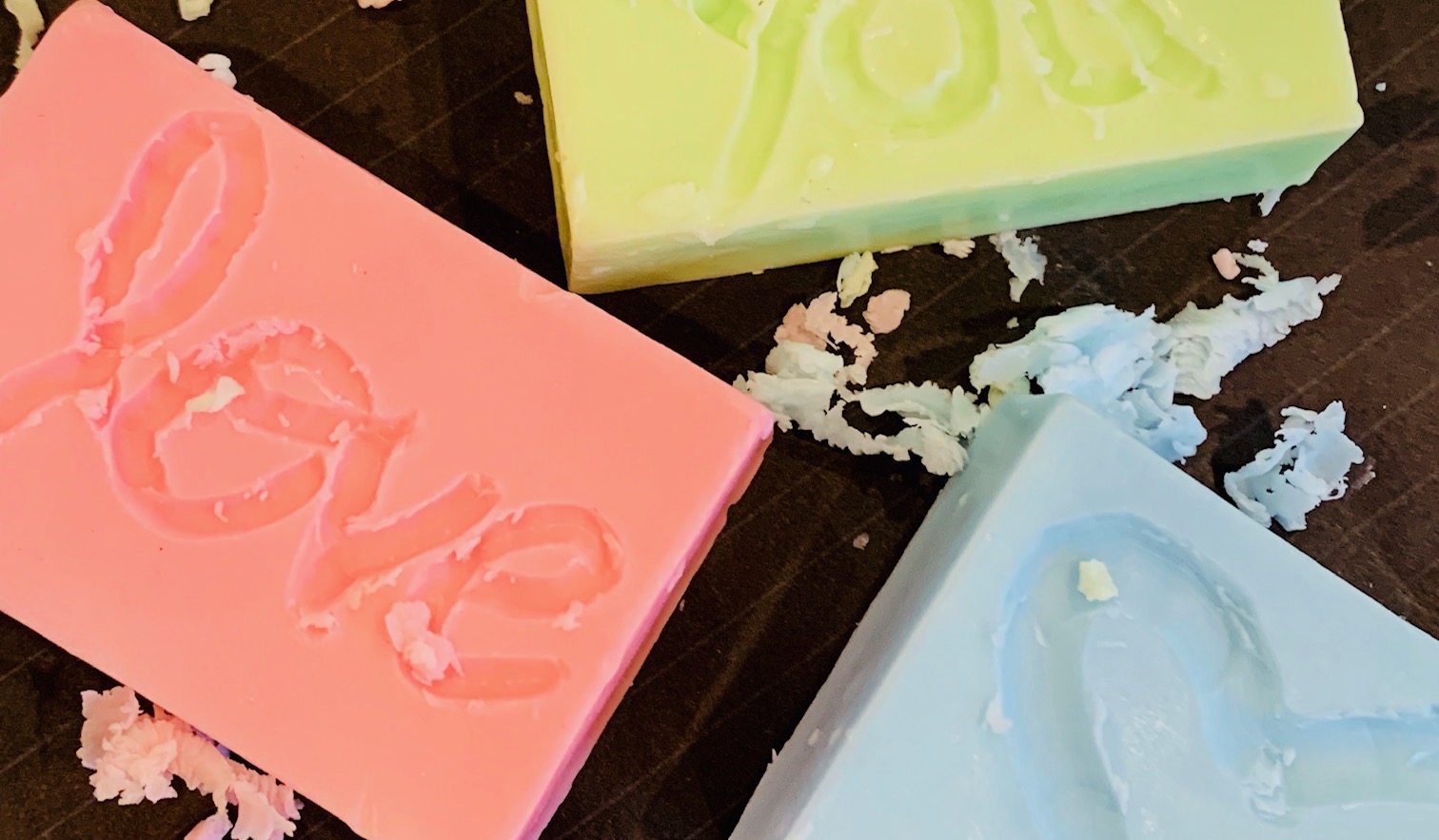 Step 2: Carve your messages & designs
Using extra care & caution, use a carving utensil such as the end of a skewer to carve sweet messages, initials, or designs into the front face area of your soap bars

Ensure you are carving deep & wide enough to provide a sufficient recess for the darker soap to fill & settle into
Wipe away any carving remnants to clear the surface for pouring
Step 3: Cut some white soap and melt in microwave
About 1/3 of a lb. of white melt & pour soap will be enough for most basic designs for 5-8 soaps
Cut 1/3 off from a 1 lb. block of white melt & pour soap (SFIC or Stephenson brand will work)
Put the small white chunks/blocks of soap into the plastic pouring pitcher
Melt the soap in short intervals in the microwave (we did 1/3 lb. of small 1" cubes in the microwave for 30 seconds, took out and stirred with our wooden spoon, and then microwaved an additional 15 seconds). *Please note that all microwaves are different, so you may need to adjust your melting time.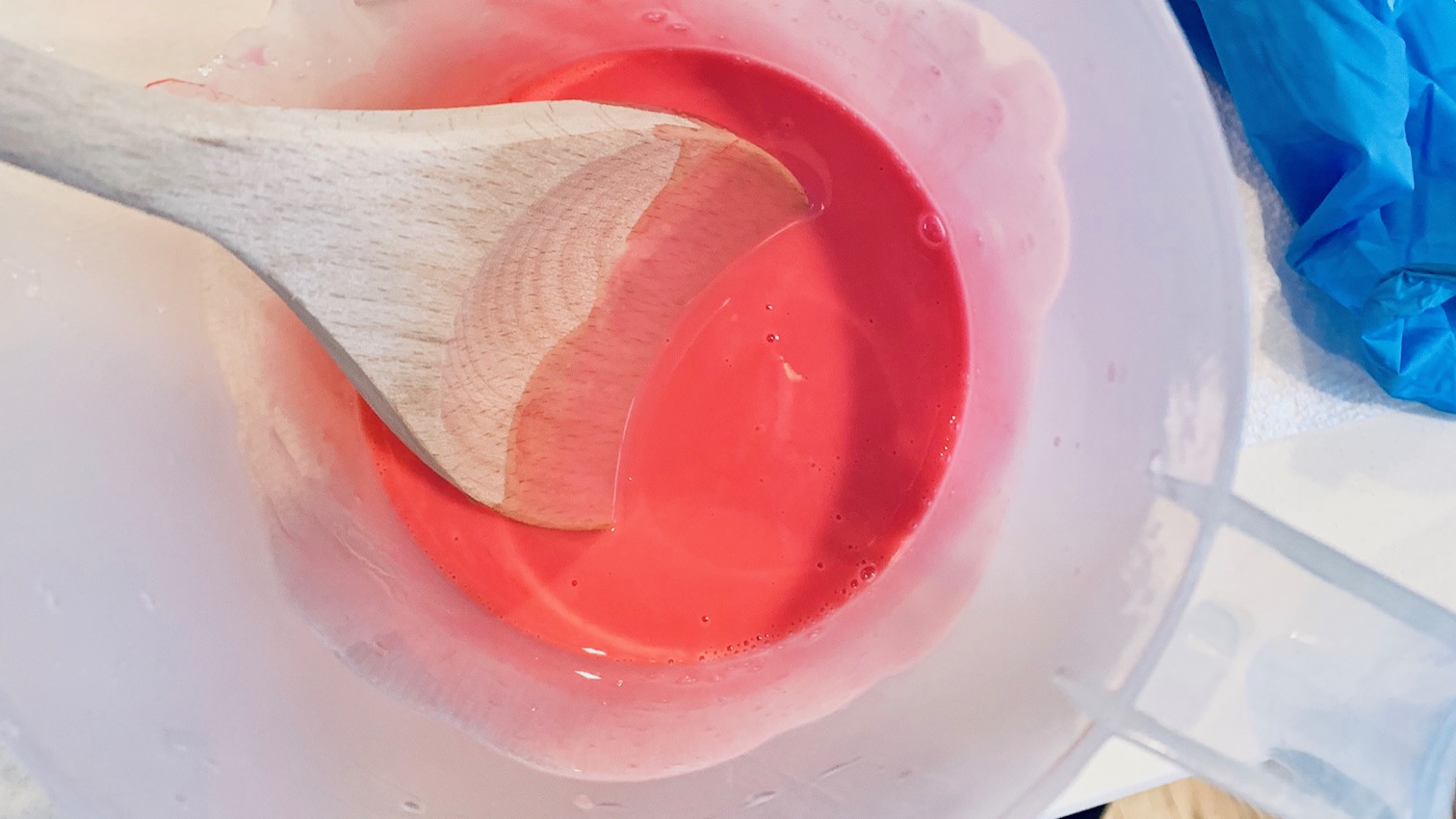 Step 4: Add your dye
After your soap cubes are melted, quickly add some True Red liquid soap dye drops to the soap and stir. We used about 7 drops to ensure a dark pink color, similar to the familiar valentines candies.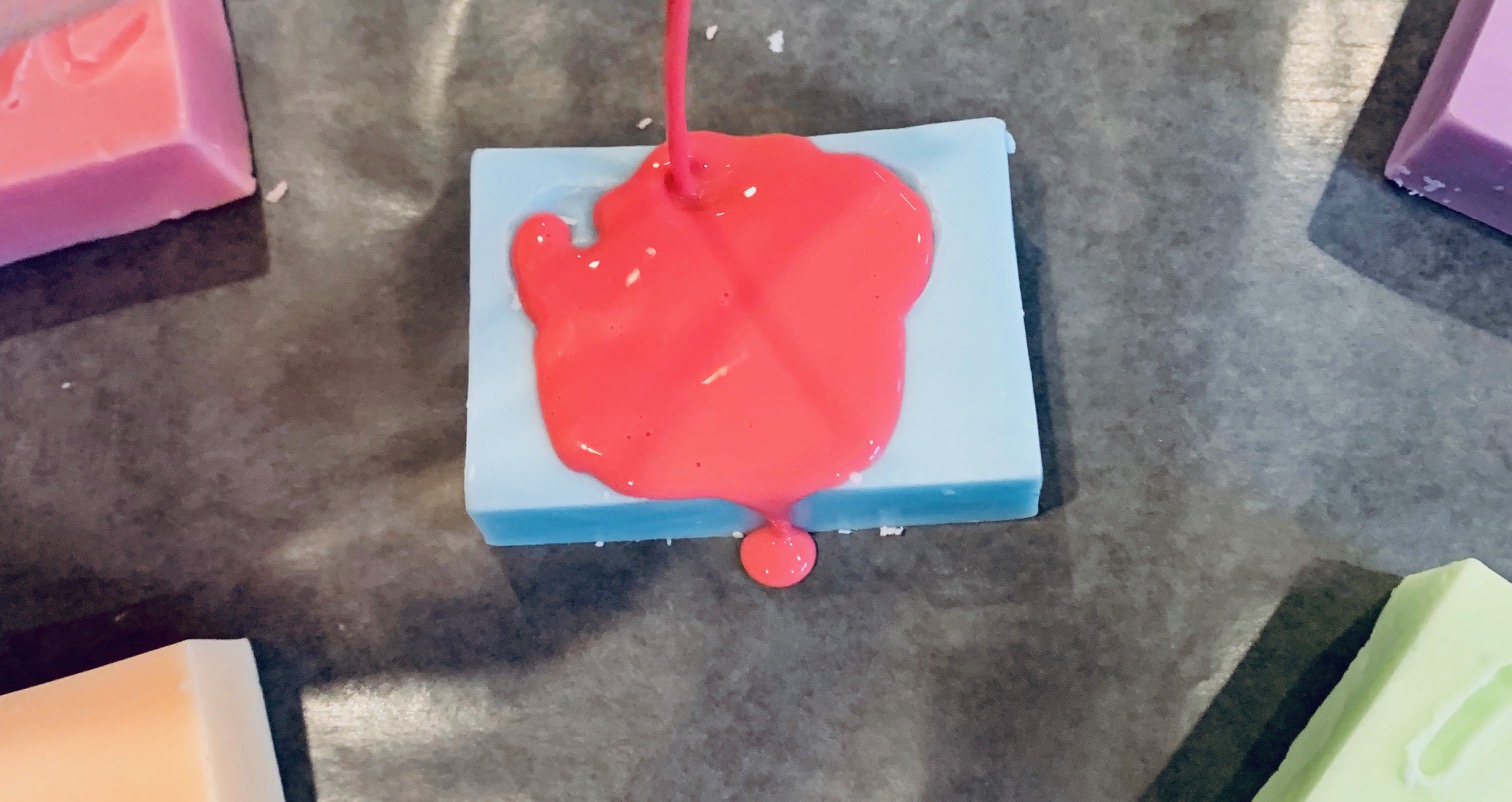 Step 5: Pour the soap over your designs
Carefully & slowly pour the soap over your designs, filling in all carved areas

The soap will cool fairly quickly when it hits the soap bars that are already cooled & at room temperature (but still use caution and don't touch the hot soap!)

As quickly as possible, take the soap cutter blade and swipe off any excess soap from the top, moving from one side to the other. This will leave a light film. It may help to warm the blade first under very warm running water in the sink.
Step 6: Remove the extra soap film from the top
Start running some very warm water in the sink and hold your soap under the warm water, using your fingers to remove the thin soap film in the areas around the carved design.

Do this until you are pleased with the result.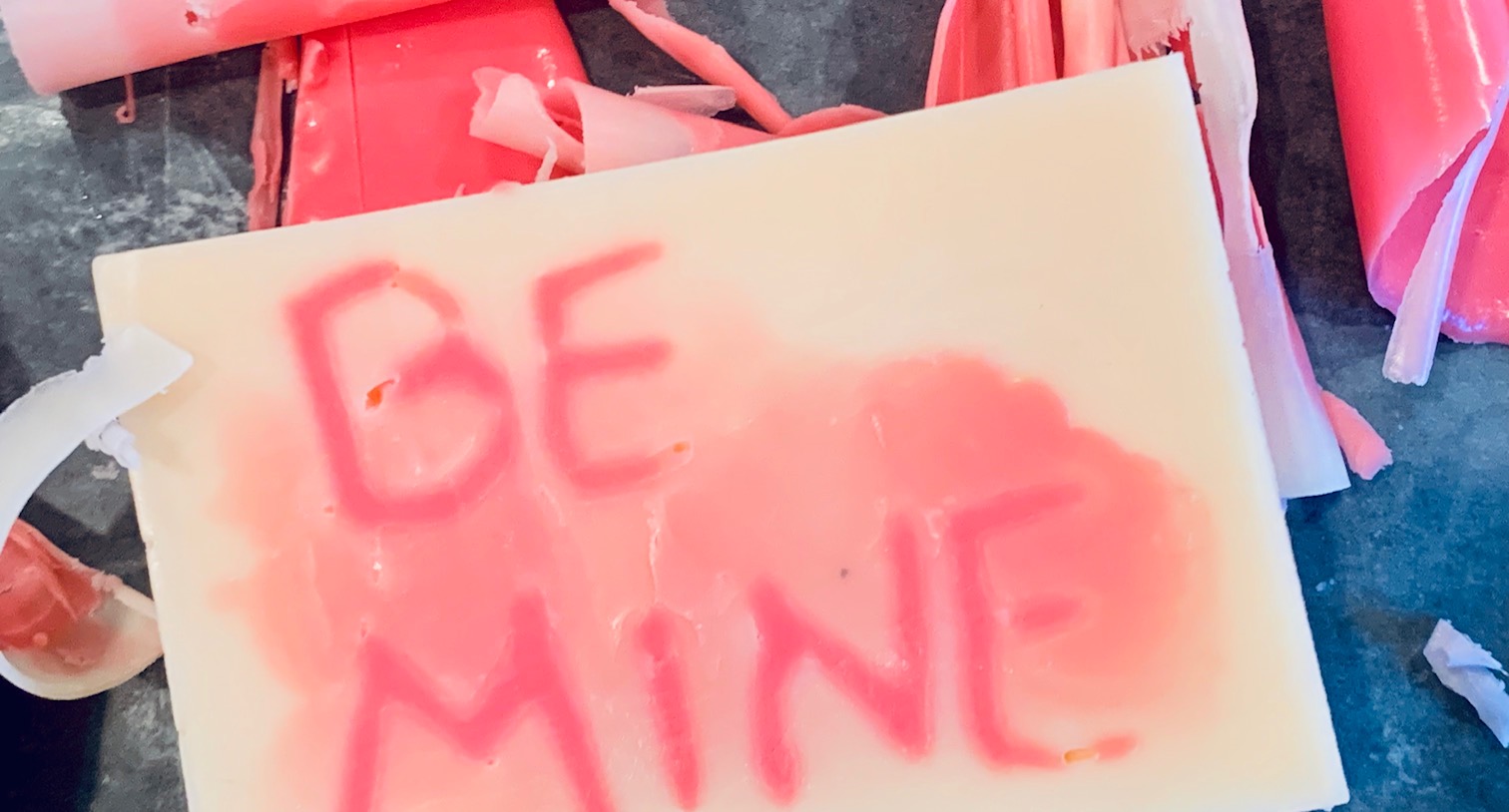 Step 7: Let your soaps dry & work on a sweet presentation for gifting them!
**If you somehow find that part of the soap was removed from the carved area unintentionally, you can do a re-pour and repeat the necessary steps above.
**We recommend keeping any soap scraps that were scraped off during this project for other fun soap projects in the future.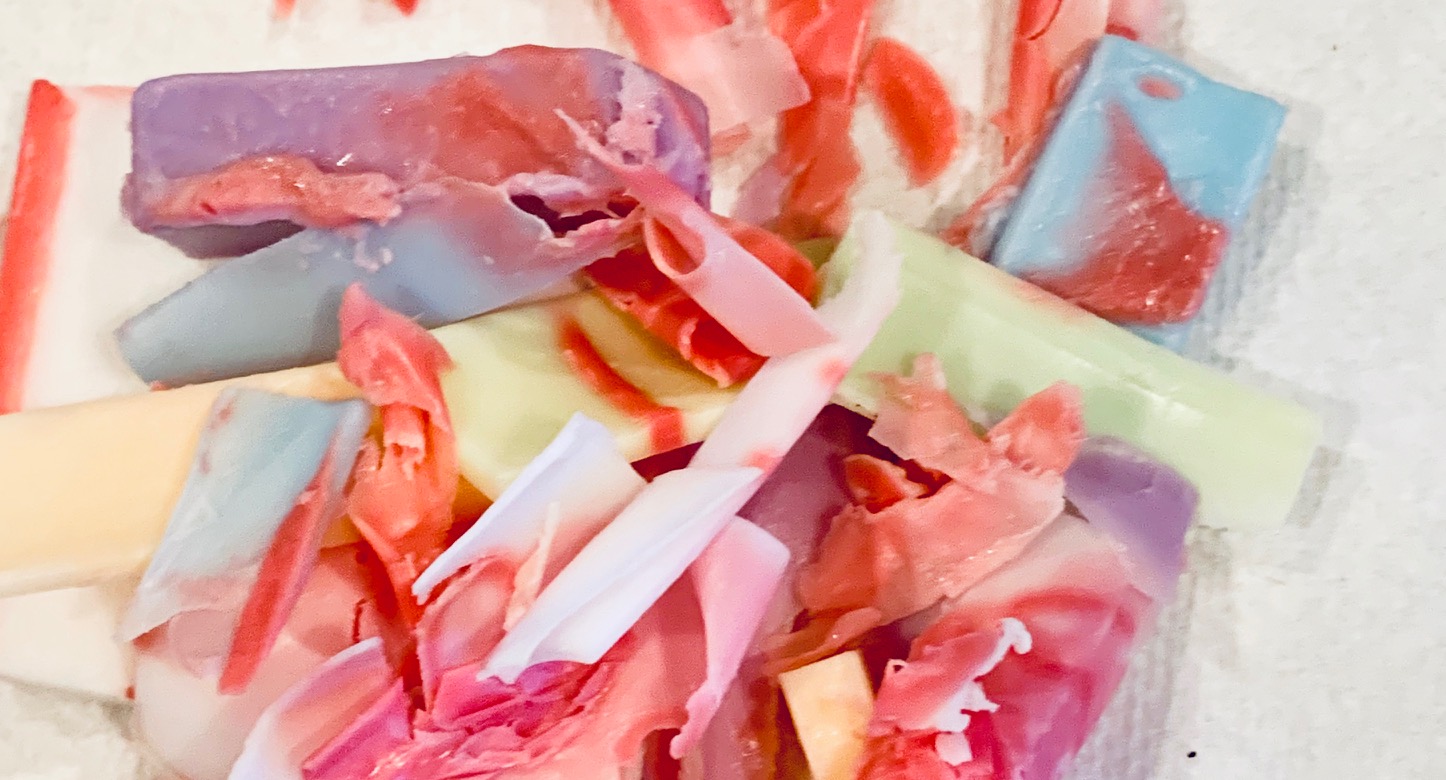 And....they're ready for gifting!