Bring the outdoors inside with these fall scented Wax Crumbles in 6 easy steps!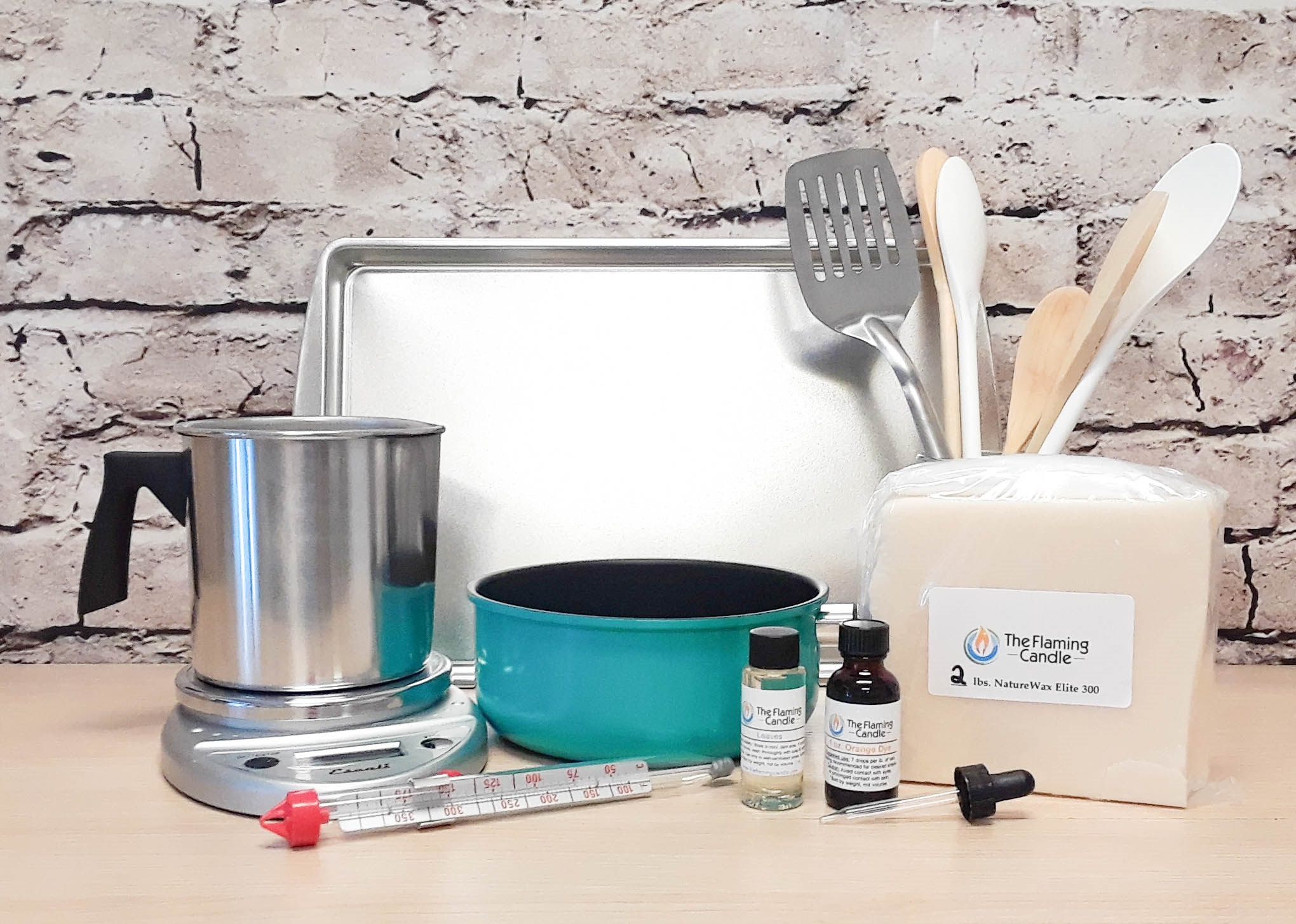 Supplies Needed:
*Items used with wax, fragrance oil, or dye should never be used in the preparation of food.
Step 1: Prepare Your Area
Using the Stove Top Pot create a double boiler by placing the Pouring Pot inside and filling the stove top pot about 3/4 of the way full. Once you have enough water remove the pouring pot and place the stove top pot on Medium heat. Place the Cookie Sheet on a heat safe surface or use a folded towel to protect surfaces.
Step 2: Melt the Wax
Place the Pouring Pot on the Candle Making Scale and Tare/Zero out the weight. Add chunks of the Naturewax Elite 300 wax until you have 16 ounces of wax. Place the Candle Making thermometer in the pouring pot with wax and place in stove top pot. Heat wax to 185° F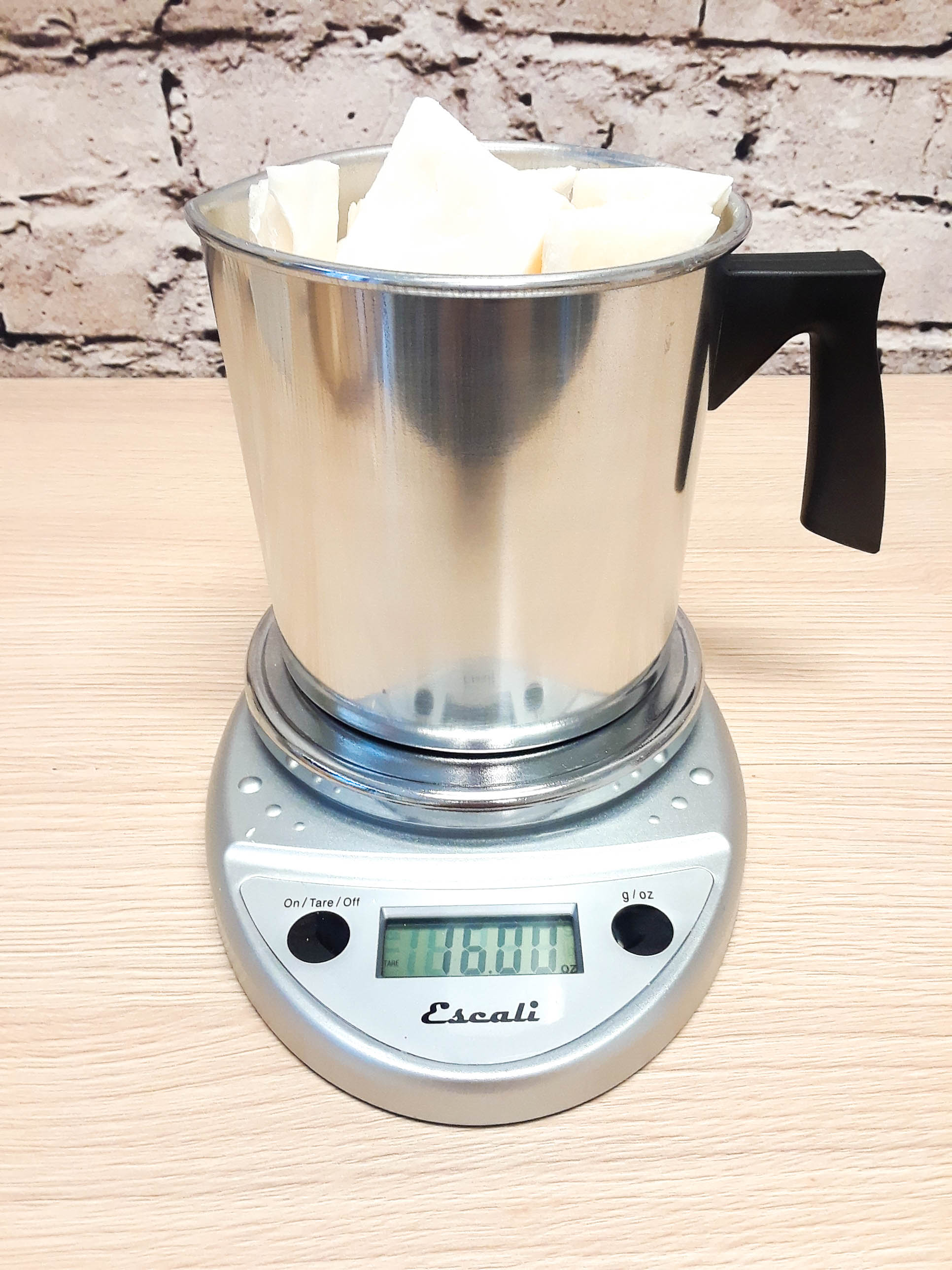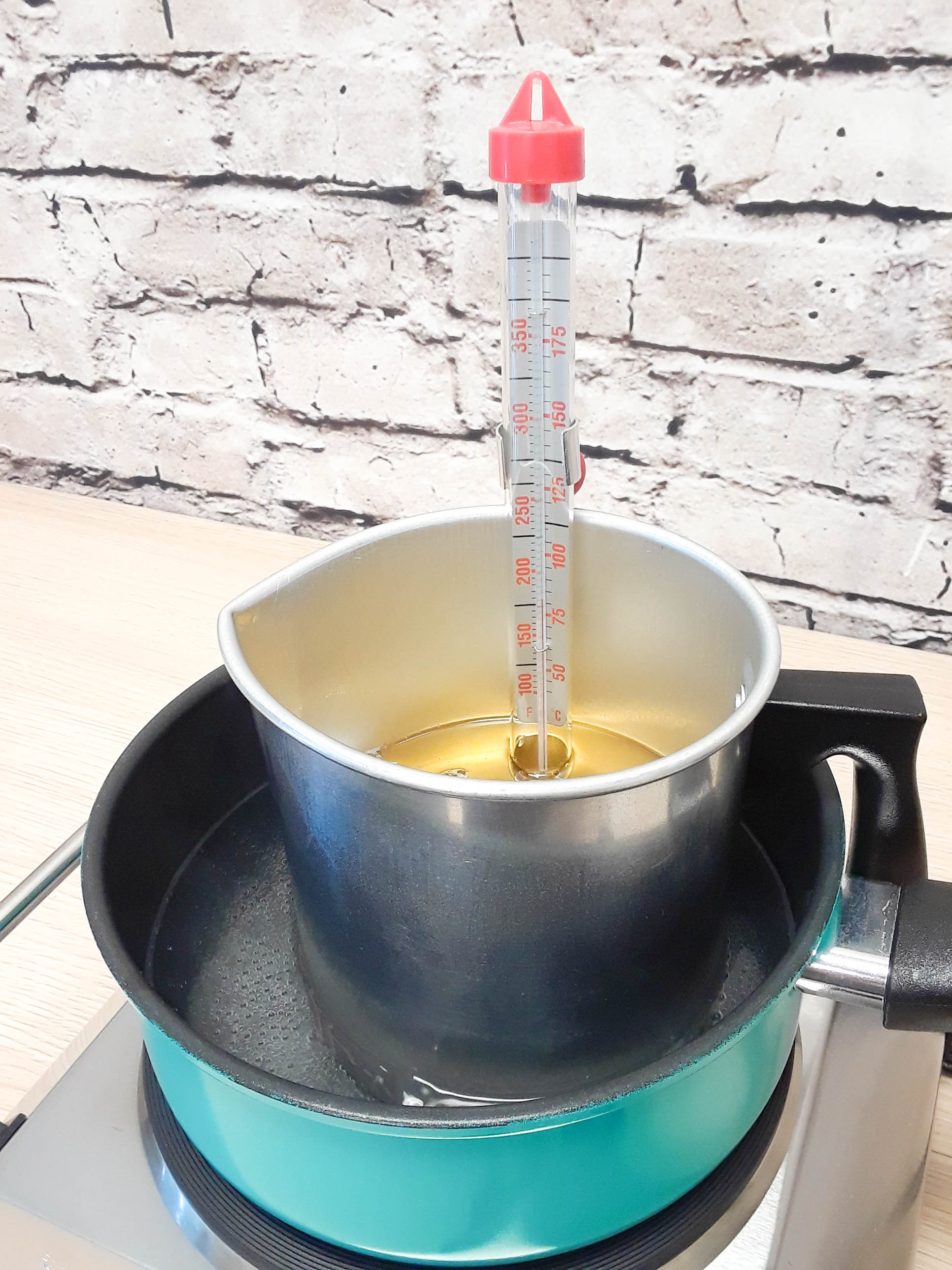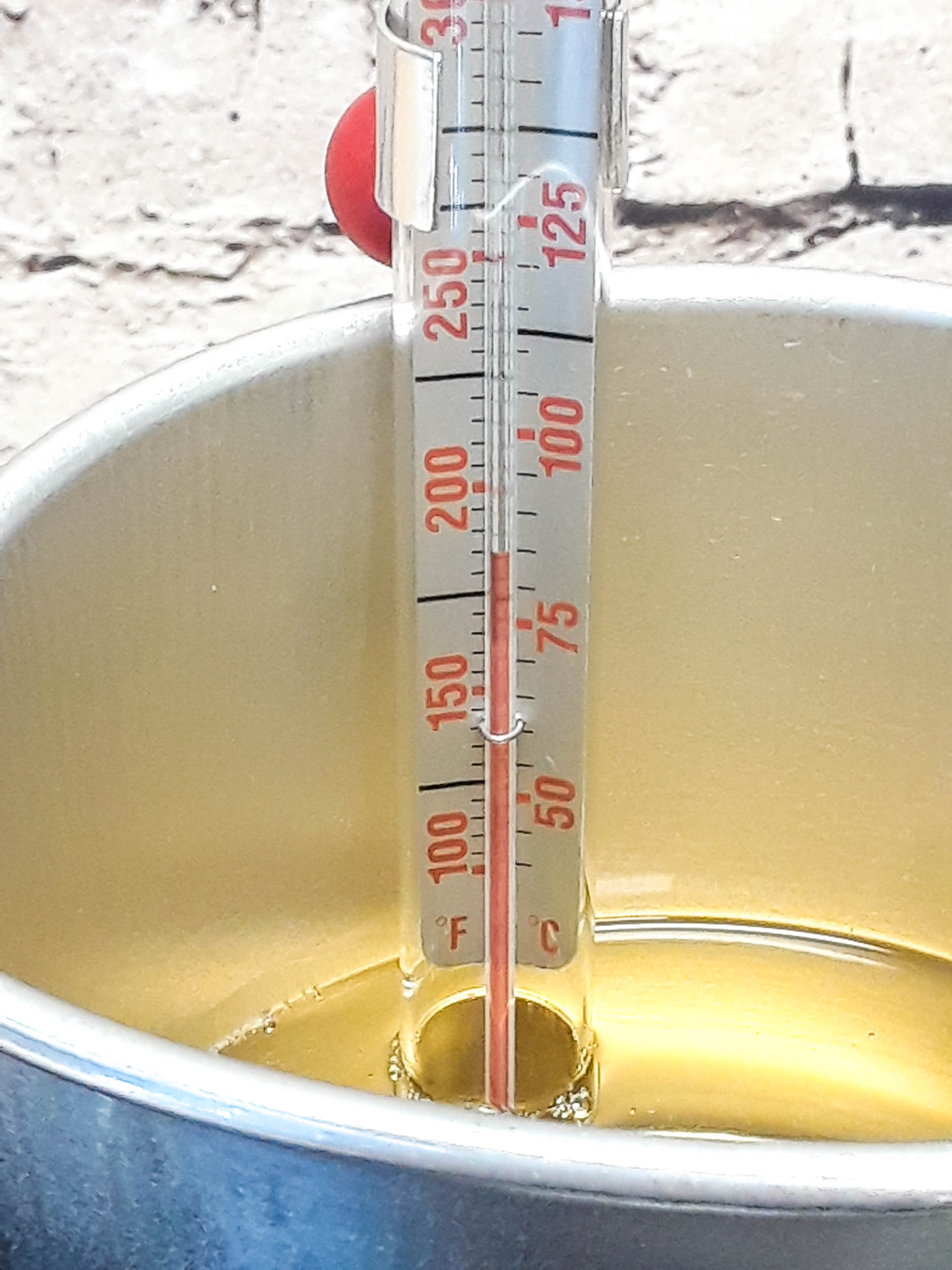 Step 3: Add Fragrance
Once your wax has reached 185° F it is time to add your fragrance and dye. Using your Candle Making Scale weigh 0.8 oz of Leaves Fragrance Oil - you can swap this out to customize your wax crumbles. Remove the pouring pot from the stove top pot and turn off heat. Add the fragrance to the melted wax and stir until mixed thoroughly.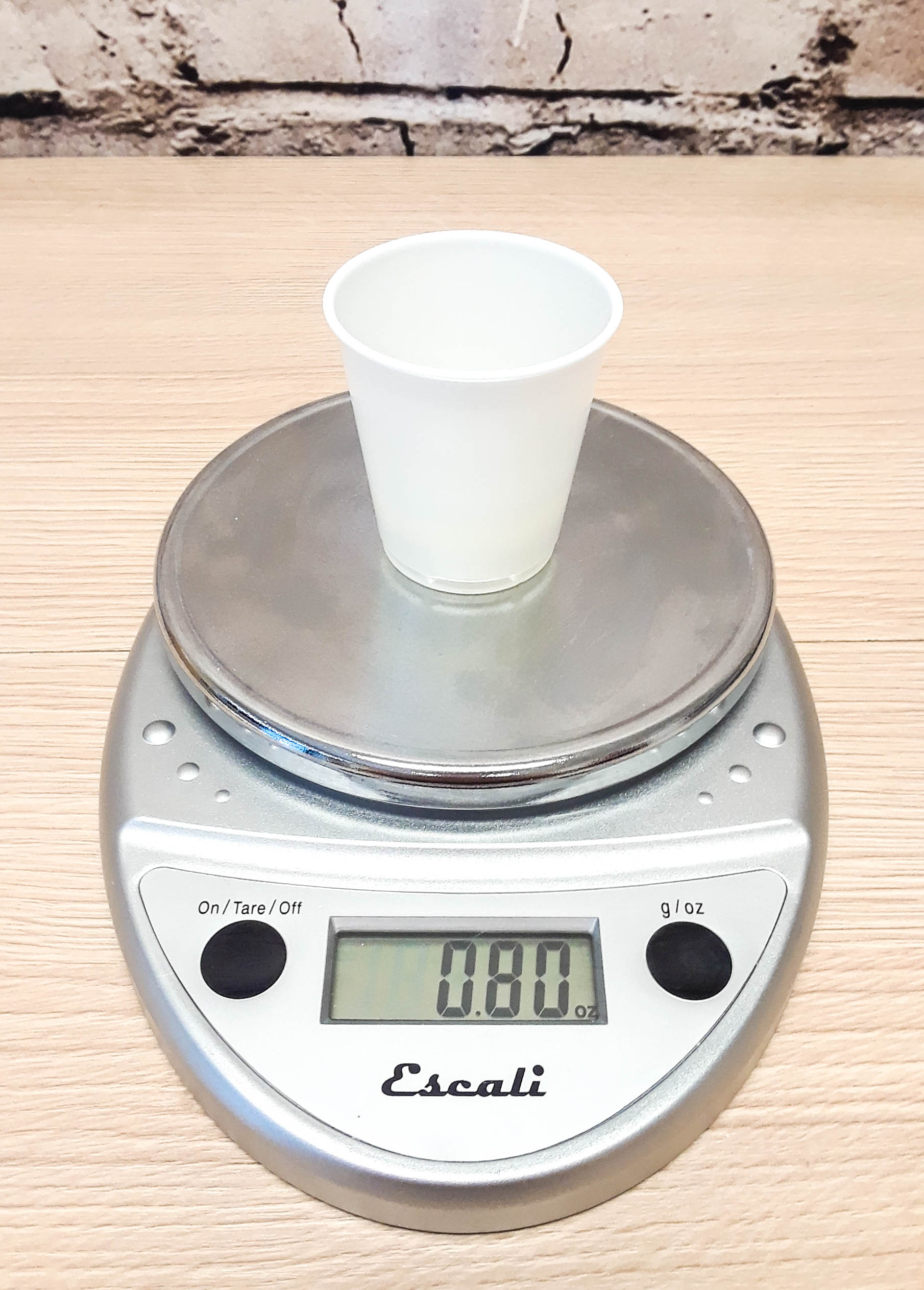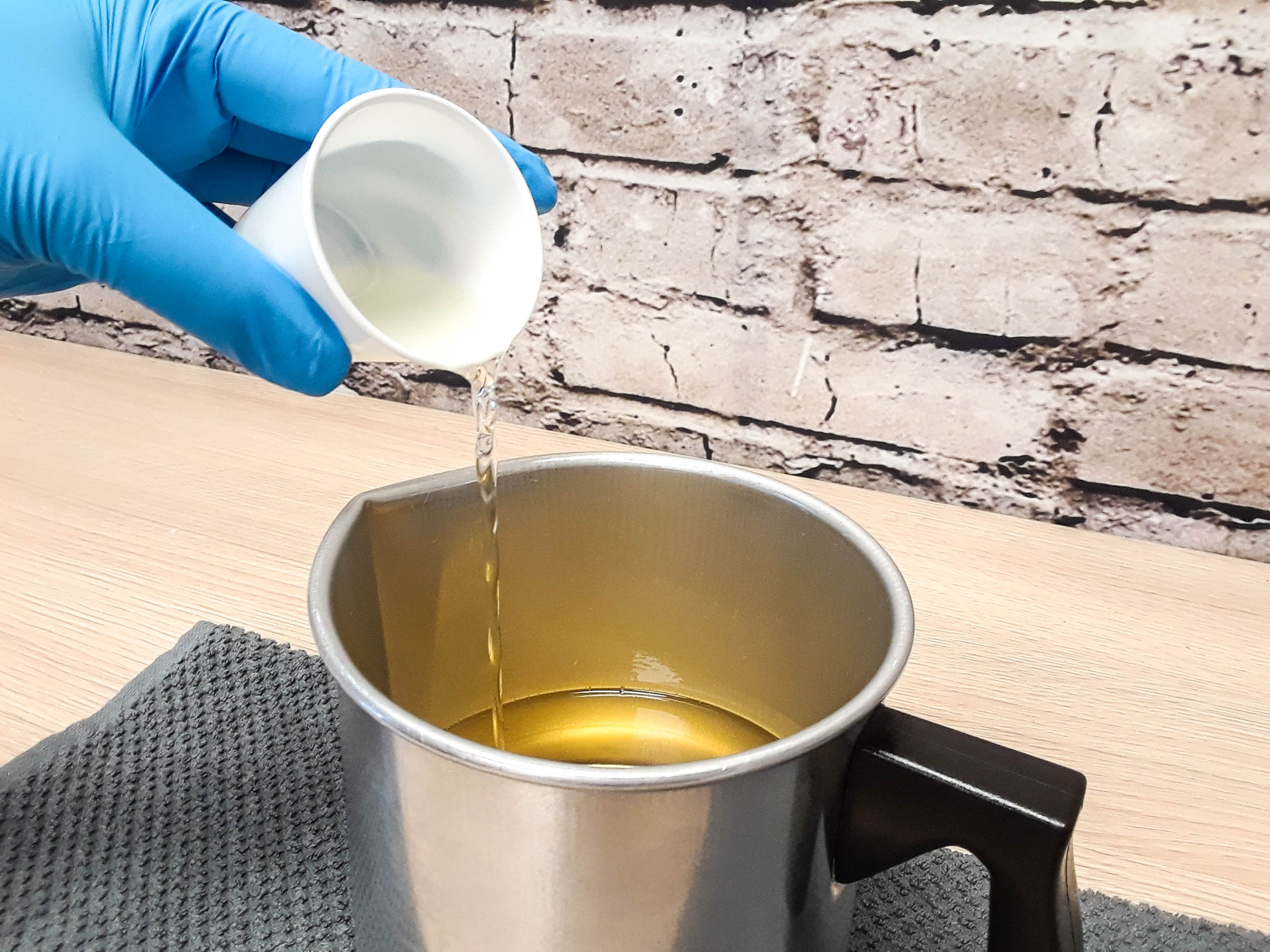 Step 4: Add Dye
Add 7 drops of the Liquid Candle Dye of your choice to the wax mixture (we used Orange). Stir until the dye is completely dispersed.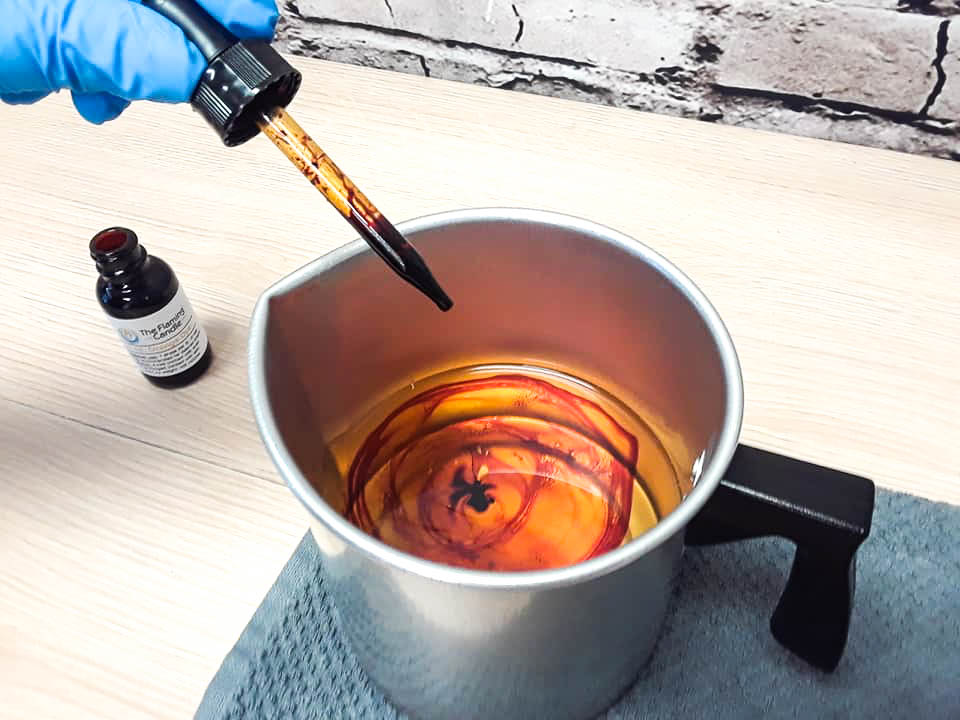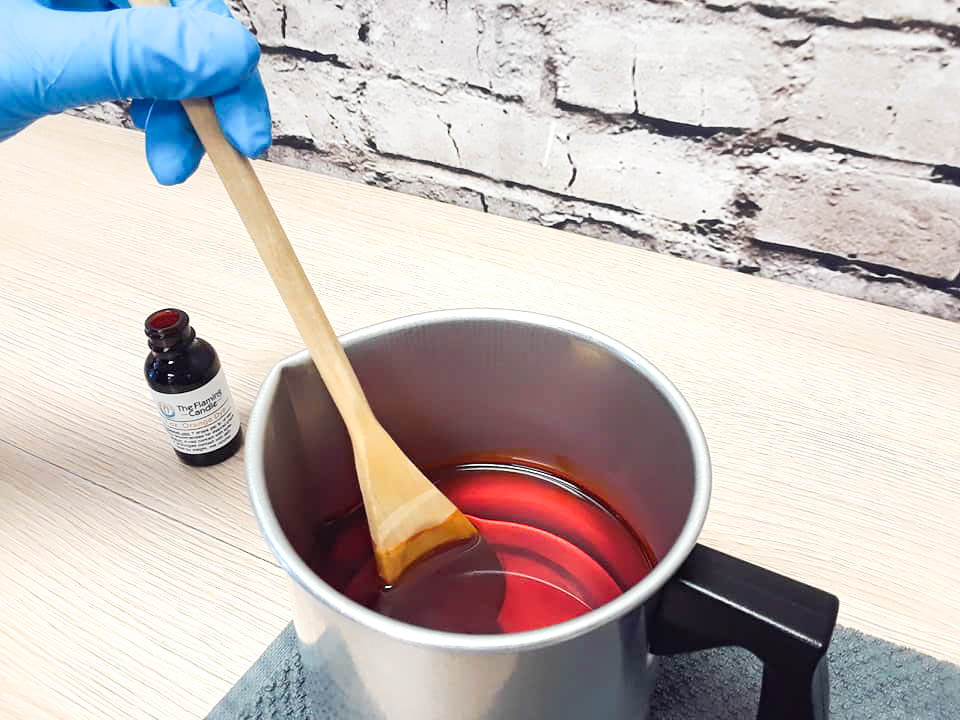 Step 5: Making the Crumbles
Cool wax to approximately 150° F and then pour wax mixture onto the Cookie Sheet and allow to cool some. When you see that the wax is beginning to slightly harden, using the spatula begin scraping the edges to the middle. Make sure the wax does not fully harden and is still very soft, it may even be liquid in the middle still. Using the spatula slowly fold the wax into itself then smooth out. Repeat this several times until the wax begins to start clumping. You can also use the spatula to "cut" the wax after smoothing and then fold. You can use your hands to break up larger clumps or press smaller pieces together while the wax is still slightly soft. Once you have the desired size crumbles let them sit to cool until hardened.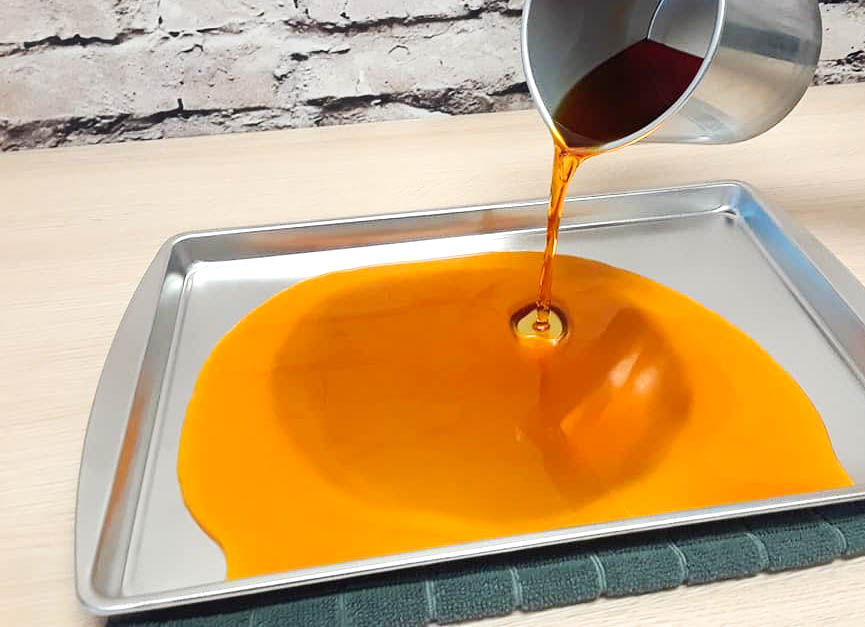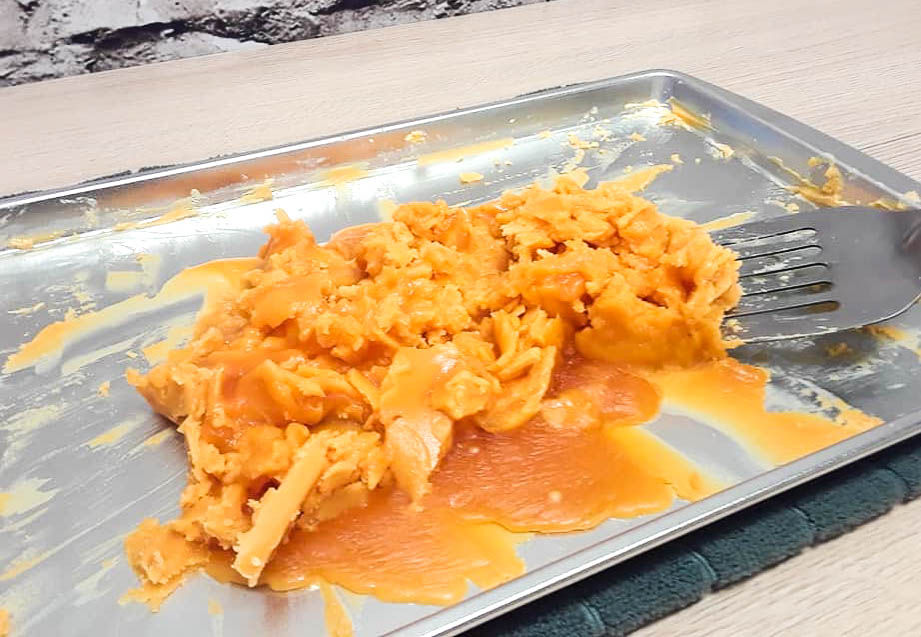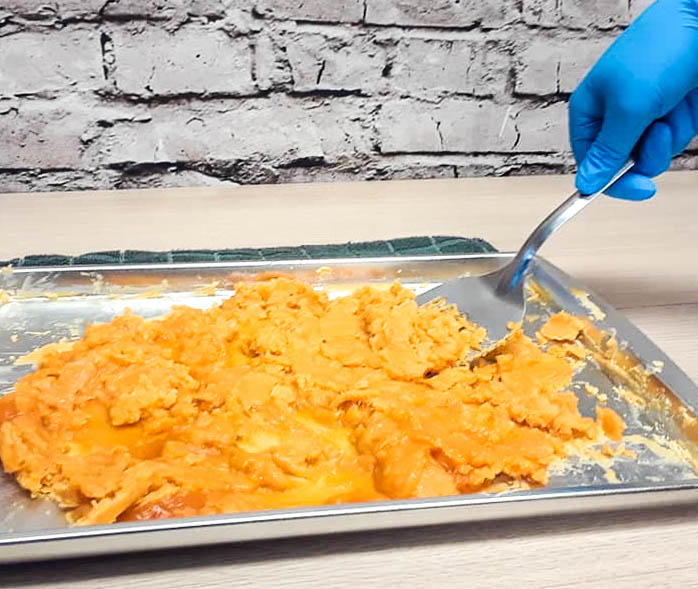 Step 6: Storage and Use
Once your crumbles have completely hardened you can store them in a jar or container of your choice. When you are ready to use, place approximately 2 tablespoons to 1/4 cup of the crumbles in your wax melter dish and enjoy!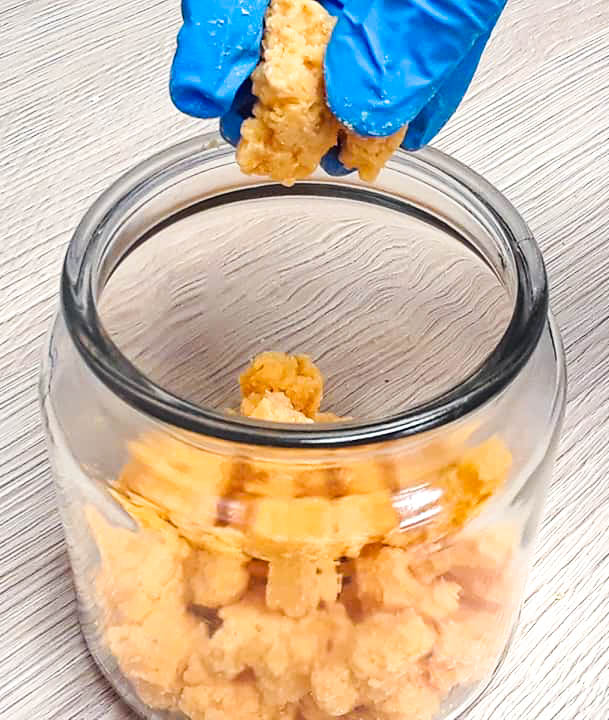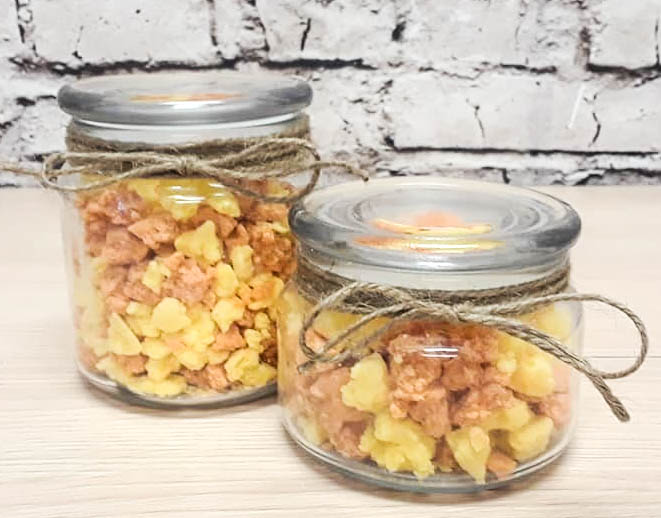 Add a few embellishments to your favorite jar and this fun, easy project becomes a great gift!